Windy City Studios LLC © 2016 Stein Design
1165 Tower Road, Schaumburg IL 60173-4305 312-447-9600


Workshops/Classes 2017 - SIGN UP!



Scagliola: Instructor: Dates: 5/23-5/27
Stucco Marble Oscar Urrela Sacritan

Learn the old world method of making stucco marble with earth pigments, resins and your two hands.
Trompe L'oeil Instructor: Dates: 6/5-6/9
This discipline of Decorative Art is "to trick the eye" with painted medium. Create a 3 dimensional object on a flat surface using only your paintbrush and some paint.


Art of the Focal Wall Instructor: Dates: 4/20/4/22
This class will focus on different techniques and mediums to create one of a kind custom wall accents.
Epoxy Resin Art Instructor: Dates: 4/27-4/28
This class will focus of teaching the basic fundamentals of mixing and pouring epoxy to create one of a kind art pieces.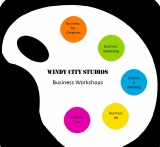 Business Classes Instructor: Dates: TBD
We've developed an entire series of business classes for creative individuals to help run their businesses more professionally. Classes consist of: Business for Creatives, Business Marketing, Business Finance, Business Law and Business Human Resources. Each class is one day duration.